Music Momentum Classes
Piano, Voice, and Performance Lessons in Kansas City
Welcome to Musical Excellence: Unlock Your Potential with Music Momentum Classes
At the Linda Kennedy School of Piano and Voice, we believe that learning music is not just about hitting the right notes—it's about creating a transformative experience that resonates in every aspect of your life. Our unique approach lies in our dynamic Music Momentum Classes, designed to bring out the best in every student. Imagine an intimate setting where each student is valued, where the synergy of a small group enhances not just musical skills but also life skills.
Our Music Momentum Classes, led by nationally certified music educator Linda Kennedy, blend piano, voice, performance, music theory, ear training, sight reading, and goal setting into a dynamic learning experience.
GET STARTED
Why Music Momentum Classes?
Personalized Attention
In our intimate class setting, capped at six students, you're not just a face in the crowd—you're an integral part of a musical journey tailored to your needs. Our teacher, Linda Kennedy, brings a wealth of experience as a nationally certified music educator (NCTM), ensuring that each student receives personalized guidance and support.
Comprehensive Learning
Our Music Momentum Classes cover a spectrum of musical elements, including piano, voice, performance, music theory, ear training, sight reading, and goal setting. This approach not only develops musical skills but also fosters essential life skills, creating well-rounded individuals prepared for success in various pursuits.
Engaging Environment
Learning music is an immersive experience at our studio. The small group setting promotes camaraderie, creating a supportive community where students inspire and learn from each other. It's not just about individual progress—it's about the collective journey of musical growth.
The Benefits of Small Group Learning
Peer Inspiration: In our small group setting, students are motivated by each other's progress. The camaraderie fosters a positive learning environment, where encouragement and support become the norm.
Increased Participation: With fewer students per class, everyone gets a chance to actively participate and engage. This ensures that each student's voice is heard and valued.
Accelerated Learning: The interactive nature of our Momentum Classes accelerates the learning process. Students benefit from the diverse perspectives within the group, enhancing their understanding of musical concepts.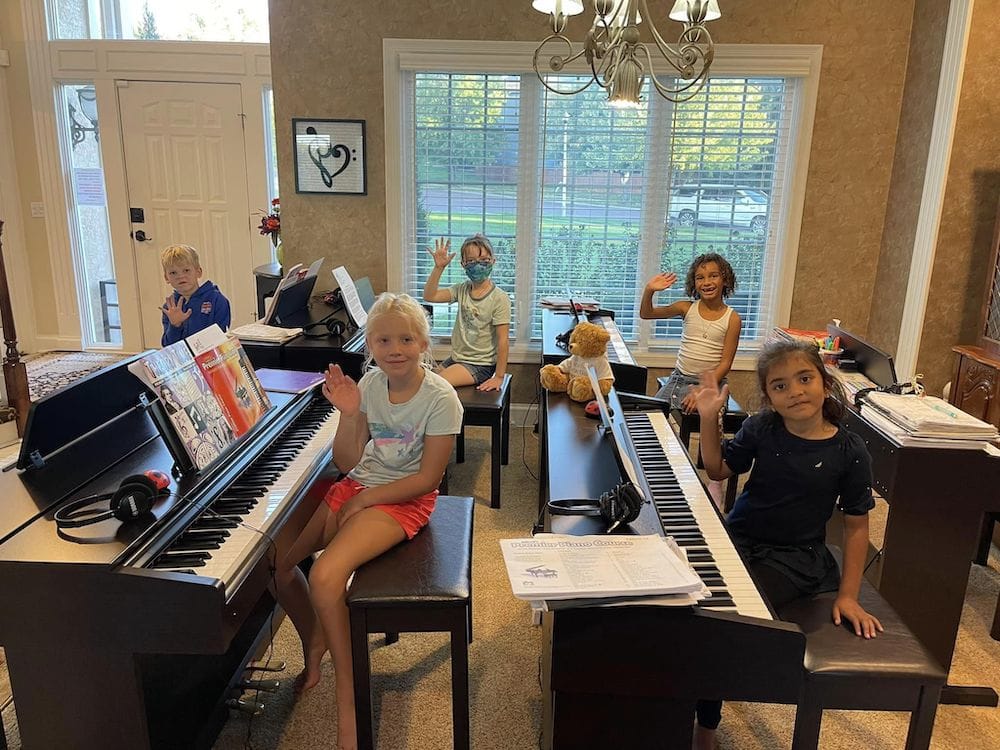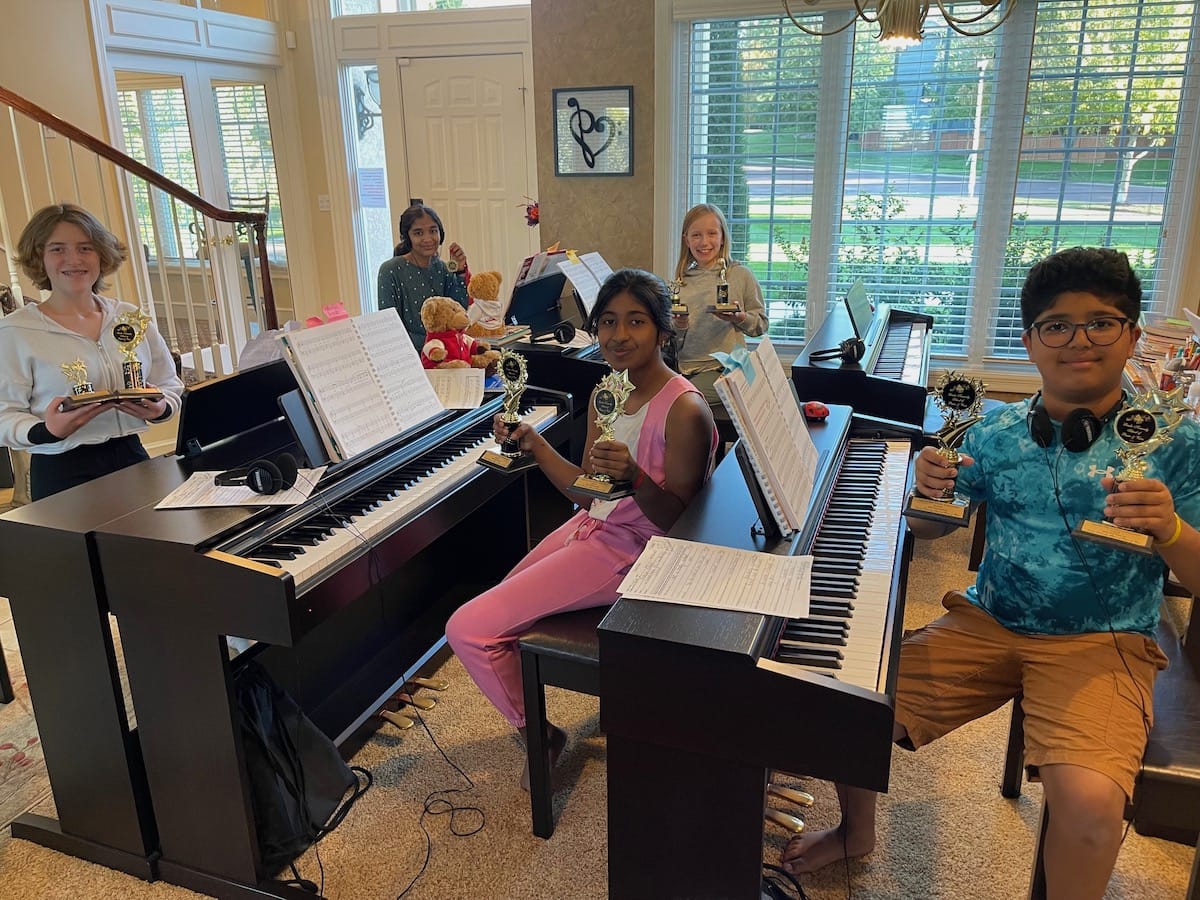 Showcase Those Skills
We believe in celebrating the achievements of our talented students. Annually, we host four judged Music Festival Competitions, providing a platform for participants to showcase their musical prowess. Every performance is evaluated, and participants earn well-deserved trophies based on their earned scores. It's more than a competition; it's an opportunity for students to shine, gain valuable performance experience, and take home a tangible symbol of their musical success.
Meet The Teacher
As the driving force behind our Music Momentum Classes, Mrs. Linda Kennedy brings passion, expertise, and a commitment to excellence. With a background as a nationally certified music educator (NCTM) and extensive experience with Yamaha & Kimball International, she is dedicated to shaping not just musicians but individuals equipped with valuable life skills.
MEET MRS. KENNEDY